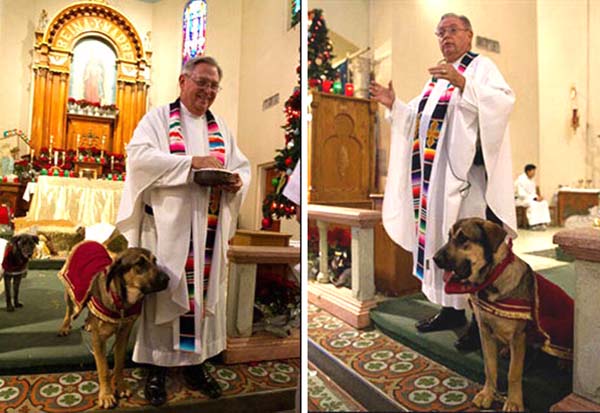 The altar dogs of Texas

A new extravagant way of desecrating the Mass has been introduced into progressivist churches: the altar dog. An experiment is now being made in Our Lady of Guadalupe Church in the city of Mission, Texas. It has also been introduced Our Lady of the Holy Cross Church in Baden, Missouri.

In Mission, the one responsible for this new outrage is Fr. Ray Snipers. From his 13 dogs, he selects four or five to accompany him during his Masses, confessions and other priestly duties. He dresses them in a kind of vestment to emphasize that he actually sees them as acolytes. In Baden, it is Fr. Donald Buhr who is accompanied by his one dog as he says the Mass and hears confessions.

Above left, you see Fr. Snipers giving Communion and, at right, delivering his homily at the New Year's Mass with a dog at his side. Below, first row, he incenses the altar while several dogs lay at its feet. Last row, as he leaves the altar after Sunday Mass, instead of being escorted by altar boys, which is the tradition in the Church, Fr. Sniper is surrounded by several dogs. ...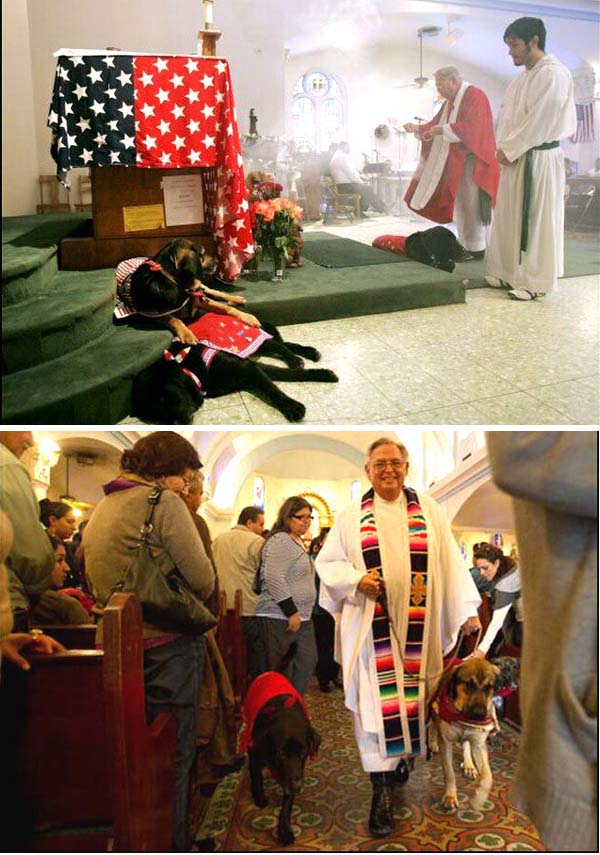 To read the entire article, please visit:
https://traditioninaction.org/Revolutio ... 3-Dogs.htm